Griffin Equine is a progressive mobile equine veterinary practice located in Chester County, Pennsylvania. The goal of Griffin Equine is to keep your horse healthy and sound by providing specialized, comprehensive care to your horse.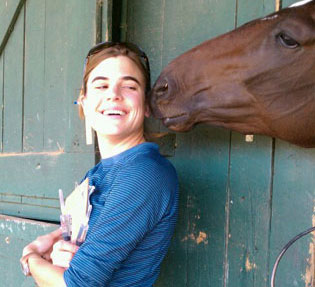 Services Offered
Lameness Exam
Griffin Equine understands how frustrating it is to have an unsound horse because we own horses too! Our goal is to determine the source of lameness and formulate an appropriate treatment plan that fits your needs and the needs of your horse. To provide an accurate and rapid diagnosis and treatment plan, Griffin Equine offers:
Digital radiograph and ultrasound
Laser
Shockwave
IRAP
ProStride
Pre-purchase exam
The goal of every pre-purchase exam performed by Griffin Equine is to:
conduct an exam that helps you feel confident in the purchase of your new horse
provide an accurate risk assessment of your purchase
ensure that, from a veterinary standpoint, you end up with the most appropriate horse for your needs
Preventative medicine
Vaccinations, worming and regular dental exams can aid in the prevention of many issues. We enjoy working with you to design a program based on the individual needs of your horse.
Ultrasound Consultation
Dr. Griffin has used ultrasound to diagnose problems in thousands of horses and is more than happy to consult with your veterinarian regarding ultrasound cases. Ultrasound can aid in the diagnosis of many problems and is completely non invasive! Examples of problems which can be detected with ultrasound include tendon and ligament injuries, unexplained bumps and swellings, pneumonia, colic, draining wounds, joint disease, eye injuries and even fractures.
Acupuncture
Acupuncture has been in practice since 3,000 B.C. and is a wonderful adjunct to Western Medicine. Its many benefits include:
alleviating inflammation
reducing muscle spasms
maintaining musculoskeletal health
improving overall wellness
Emergency Care
Griffin Equine provides:
mobile emergency care for existing clients
accurate, rapid assessment of each case
digital radiograph and ultrasound
in-house bloodwork
referral support
Mary F. Griffin DVM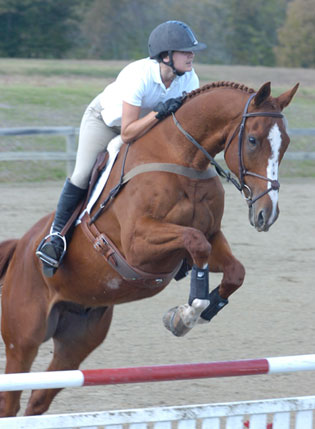 Dr. Mary Griffin knew that she wanted to be a veterinarian from the time that she received a miniature veterinary hospital for her fifth birthday. Mary moved on from bandaging small plastic dogs and wooden rocking horses to graduating from Iowa State University College of Veterinary Medicine.
While at Iowa State, she developed a keen interest in lameness and ultrasound. Following vet school, she headed south to Lexington, Ky for a rigorous internship at Hagyard-Davidson-McGee. Dr. Griffin was subsequently accepted into the Cardiology and Ultrasound fellowship at University of Pennsylvania's New Bolton Center where she spent two intense years focusing on diagnostic ultrasound.
Dr. Griffin left the university setting in order to treat patients with whom she could develop long standing involvement in their care. After working locally in private practice for several years, Dr. Griffin established Griffin Equine in January, 2010. When she is not working, Mary can typically be found at the barn riding her horse, Wings.